(1) What is Taekwondo?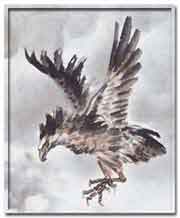 Let me begin to discuss the philosophy of Taekwondo seriously from now on. What is Taekwondo? As I mentioned above, Taekwondo means the inherent system of fighting skills, spiritual culture, and a way of life that have been formed through the Korean culture and history.
It is important here to note that Taekwondo is a system of fighting skills. It is needed to emphasize this point, for, otherwise, people often have a disposition to beautify Taekwondo so excessively that they lose the objective and actual perspective on it at last. Those confused people on one hand argue that Taekwondo is just a kind of spiritual system or a system of morals, on the other hand they stress excessively that Taekwondo is helpful for their health. But there would be no difference from anothers if Taekwondo lose the essence of fighting skills. Its essence begins and also ends within the boundary of a human movement style as a system of fighting skills.
We can find Taekwondo's fundamental nature easy in the process of its occurrence. "Taekwondo certainly takes root in man's instincts to survive by means of protecting himself from outside threat with the bare-hand fighting skills, and it we developed into a systematized martial art"
However, Taekwondo is not a mere system of fighting skills. If Taekwondo were only a system of fighting skills, it could not succeed in its popularity as a worldwide cultural element and as good sport. Taekwondo as a system of fighting skills, combined and harmonized with the unique conception and philosophical thought, formed a way of life, or a training system. Therefore, there is a profound philosophical system in Taekwondo and it can be extended to cure diseases and correct bad habits in common people.