After sightseeing Kyongbok palace, in the cold winter.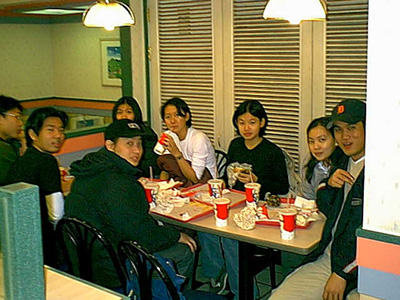 Cha-ryot!, Kyongnae!.
The order: Matila, Sindy, Nadia, Hyemin, Jaheon, Kukwang.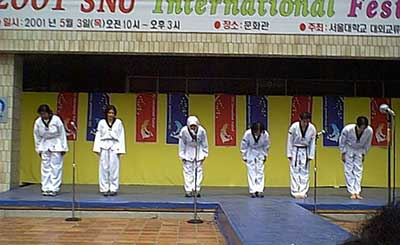 Demonstration of Breaking by ladies...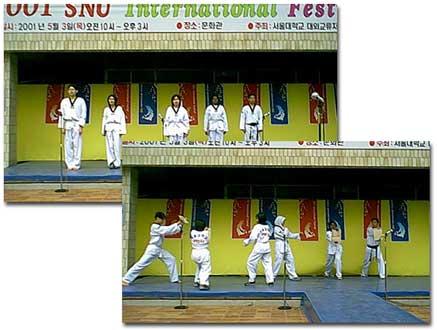 In Pizzahut June 2001. All of TKD members from Malaysia joined us and enjoyed pizza very much.
And we had 50% discount coupon. It was a month since the demonstration.

Lift it up more...(but drop it slightly when I kick it, OK?)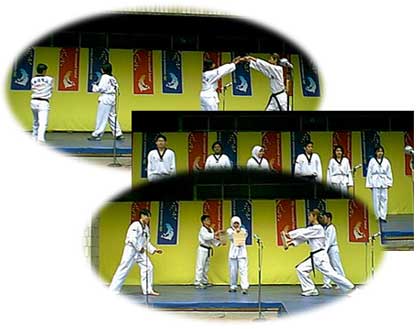 Let me show you, this is Poomsae of Taekwondo.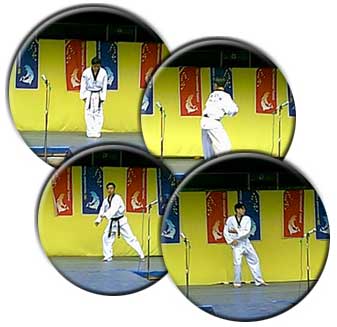 The beautiful dance from Malaysia.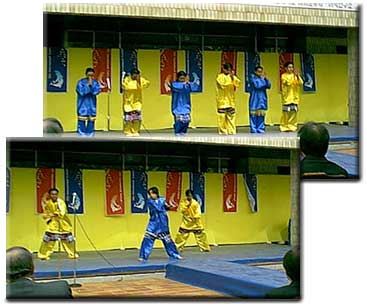 After demonstration. Try sightseein in Malaysia, the beautiful country.