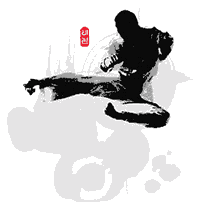 This book was written in 1990 in Korean and published in 2000 in Korea(ISBN 89-7889-060-1), and translated into English by DanielKane and the Eglish verstion was published in 2006 in Korea too.(ISBN 89-91237-19-3)
As was noted in the official preface, this book was written to suggest the spiritual and mental world of Taekwondo, and lead the every Taekwondo people in the world to the right way of Taekwondo(technique, training and inner disciplines). When it was said that this book was written to establish the philosophical foundation of Taekwondo, helping the great masters of Taekwondo all over the world, it means the same thing intendedly.
The contents of this book is summary and reorganization of the teachings of Taekwondo masters. The most important one is Lee Kwang Hee, the Grandmaster of the author. So its contents is full of implicit teaching of mysterious and, sometimes, dangerous techniques of Taekwondo. But, of course, it is implicit so that those who do not have sufficient experience of Taekwondo training with sharp insight will not be able to understand what it means. This is why we recommand this book only to masters of Taekwondo.
---
---

Where to Buy: Here!

We recommand Taekwondo Bibles be sold mainly to those who are good masters of Taekwondo, or someone who learned Taekwondo in World Cultural Alliance of TAEKWONDO or from Master Blue(Dojang: Haksa). For its true meaning cannot be known to people easily so that it would not be worthy buying and reading on one hand, and if it were known to somebody who does not deserve it it can be bad in some sense on the other hand.

If you want to buy these books we wish you visit World Cultural Alliance of TAEKWONDO or visit Korea and meet Master Blue for some training or some test, or some interchange of Taekwondo, if possible.