"Taekwondo" is the name of the inherent martial art that has been succeeded to Koreans from the oldest time on.
Thus, the philosophical principles of Taekwondo is so profound and infinite as such.
This philosophical principles of Taekwondo may not be what the ancestors of Koreans have thought distinctively and made in Taekwondo literally. However, that principle, which was naturally included in the exact and right motions of Taekwondo, accords with the change of everything and harmonizes itself with life of man, so it exists in the natural motion itself.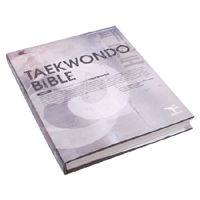 This is why these thoughts can be the philosophy of Taekwondo even if this writing does not refer to the old Korean bibliography, because there remain not enough literal materials.
Those philosophical thoughts on Taekwondo in this book are what you can find or confirm in Taekwondo during exercises, but not what have been copied or modified kinds of some theories of other philosophy. The only what were borrowed are the terms and conceptions from a variaty of theories, which were needed to express the philosophical principles of Taekwondo.
As a result, you should come to understand, reading this article, that the philosophical principles included in Taekwondo include all of essence of Confucianism, Buddhism and Taoism, and are equivalent to conceptions of the oriental traditional philosophy. And you can agree to that they can be applied to another kinds of martial arts and even to dances, too.
The next books, On Samjae and KangYu is already written and Philosophical Foundations of Taekwondo Principle is under writting to support the thesis of this book. The former will explain in detail how the principle can be applied to each skills while the latter will search the academical foundations inclusive of oriental and western philosophical bibliagraphies.
As you can see in this site, this book is under translation into various languages by the helper all over the world. This book will be published in English and Spanish soon, too, and then the French version next, we guess. If you can help us to publish this book, we wish you would contact us as a friend.