---
---
Part III. SAMJAE
Chapter 15
Distinction Begins in Life
"What is wisdom?"
"The wisdom of Taekwondo lies in seeing what exists but is invisible."
As previously stated, the truth of Taekwondo is beyond distinctions. All distinctions result from man's life and the nature in which man lives.
All correct knowledge may be divided into two categories: distinctive and non-distinctive. Such is it also with Taekwondo. Taekwondo's non-distinctive features originate from the fact that man's life and nature both have non-distinctive features. This is due to the fact that although man distinguishes motions and the implications for Taekwondo, Taekwondo itself is a harmonized entirety in accord with the principles of nature.
On the other hand, the aspects of Taekwondo's distinctive knowledge arises not from such a feature in man's life itself, but only from within. The origin of the distinctions are life and death. Life and death produce and form the distinctive aspects of Taekwondo, which differs from what is not Taekwondo. This understanding shows us that the origins of Taekwondo and man's life are the same.

Thus it is said, "Taekwondo originates from the boundary between man's life and death, and because the boundary can be found anywhere in man's life and death, Taekwondo comes from the entirety of man's life."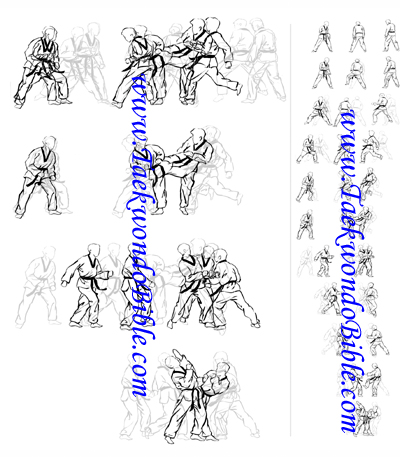 ---
---