---

This site is



To give theoretical infos about Taekwondo and its philosophy



To help everyone who practice Taekwondo with whatsoever objective



Not for beginners but for those who are interested in the inner and spiritual aspects
---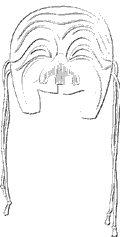 There is too many sites on Taekwondo, and too many styles on Taekwondo. So you can be confused with those much infos. You may need some standard. Then everyone would try to suggest standards too. This will cause you confused again. Therefore, you may need objective reason why you trust certain standard. I think, academical and reasonable explanations can be that objective reason. That is why you trust science and philosophy. This site will serve you that academical and reasonable explanations.
This site has been created to serve with some high quality infos all the people who practice Taekwondo or who are interested in the philosophical or spiritual aspects of Taekwondo in the world.
There are many sites in the internet that serves some beautiful pics or introductory articles about Taekwondo, but those would not be enough for needs of, especially, professional or masters of Taekwondo, who want to know the philosophy of Taekwondo.
Thus, this site is not for commercial ends in its principal. Of course, webmaster can consider and play some ads or events to get economical source to maintain this site, but it should be restricted so that the fundamental feature of this site be kept constant and no visitor experience any problem but feel comfortable enjoying the infos here.

Although this site does not pursue commercial ends, we don't exclude those who want commercial profit with Taekwondo. So we are willing to help you seek to increase economical profit by way of Taekwondo if it were reasonable. I'd like to hear a news that someone could be a millionare owing to practice Taekwondo.
It will take much time to build this site, and more to complete it. As time passes on, you will find that only a little changes day by day, or month by month, and you may get bored. But there are many another sites that change moment by moment so as to attract your attention, thus you don't have to require many changes also in this site. But I hope rather, you will expect some constant truth on Taekwondo, and some profound thing you may consider and reconsider to build your mind and spirit.